I'm an island guy. Love everything what's connected with island life. The air. The sea. The tranquility. The still of life. Of course, sun, sea, surf, swim and everything in between ain't bad either. I probably was some coconut or palm in previous life. Don't know how else to describe my love for islands. The good thing is that I'm living in a country with thousands islands. The bad thing is that I still haven't visited neither half of that number. Or maybe that's a good thing, too. Anyways, as Summer is approaching, there's no better time to make a quick bucket list for upcoming sunny months. So, let me introduce you to my 5 favorite islands in Croatia that I still haven't visited.
1. Korčula
I don't know why and I don't know the reasons but this has been my favorite island for the past ten years. Could you imagine? Dreaming of it for the last decade and haven't visited it yet. Was planning to do it last year but I couldn't because I was working. I planned to visit it the year before, too, but then I didn't have enough money. So basically, could this Summer be finally the Summer I'll finally visit this magnificent island. Island of such a rich history. Blue Mediterranean sea. And stillness I've been longing for. There's something in the island of Korčula that makes it so attractive. And I'm going to find out that soon. Hopefully.
For more information visit:
2. Lastovo
Only recently I developed the love for Lastovo. I was listening to a song called "On the island of Lastovo" well the name on Croatian is "Na Lastovu". And the video was shot there. And it got me. Almost immediately. The island looked so familiar and I've never been there. Honestly, I had to open the map to know for sure where is it. Lastovo looks like the island you want to go when you need to disconnect. With so many beautiful bays, untouched nature and feeling that you're so far away while still being on a inhabited island is definitely what everyone needs at least for a few days, today.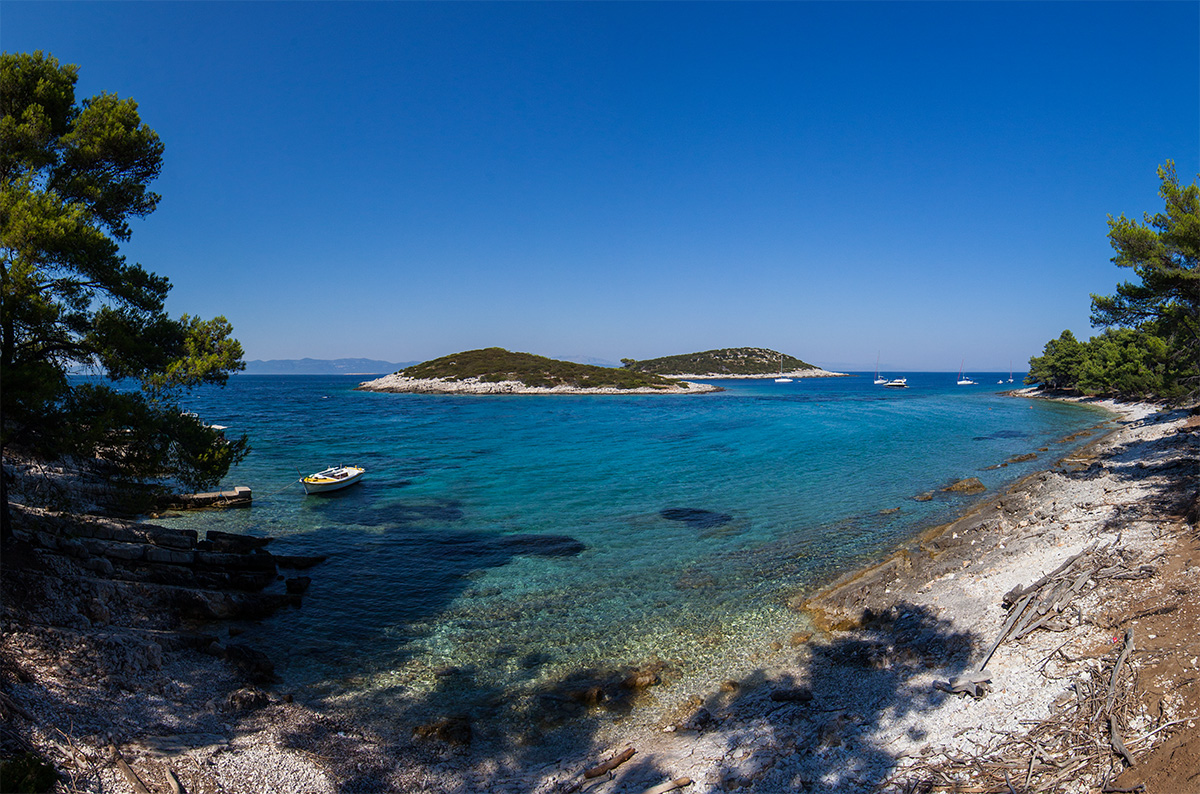 For more information visit:
3. Mljet
Some of my friends were recently there and they posted only one picture from that vacation. Only one. From a two weeks long vacation. The picture was showing them having breakfast and in the background there was such a beautiful scenery. A mix of green and blue. Pines and waves. And nothing more. But that was more than enough. At least for me to decide that I wanna see that magic wonder of nature. It looks like it could be paradise. Did you know that it is the most forested island on the Adriatic? And did you see that Benedictine monastery on the lake? So cool. Mljet is a place of such an interesting history that I can't wait to discover.
For more information visit:
4. Elaphiti islands and Lokrum
OK, this is not one island, there are many of them but still they are not so big and they make a great archipelago of Elaphiti islands. Well even the name sounds great! (In Greek elaphos means deer; the deer islands; as once it was inhabited by deers). So, we all know Dubrovnik, but I guess not so many of us visited the islands of Dubrovnik. At least I haven't. It's been a long time since I visited Dubrovnik, too. But this islands have such a long and great history. Full of sacral objects, small churches and old buildings along with green Mediterranean vegetation, they are a real gem to visit. Šipan, Lopud, Koločep and many more inhabited and unhabited islands. Did I mention that they are also full of small bays with a clear blue sea that looks so inviting?
For more information visit:
5. Kornati
Yeah, I know. I might be the only person who still hasn't visited one of the most beautiful National parks in Europe. I don't know what am I waiting for. Two years ago I was that close to go on a trip there but still it hasn't happened. Through all this time I was listening stories of how I need to go visit it and how I'll be amazed with it. And I don't know how I got to overlook this amazing archipelago. It has 89 islands, islets and reefs. It has some of the most incredible bays I've ever seen. And it is not so far away which makes it an ideal day tour from the coastal towns. Even I'd probably stay there for a while. Long. Longer. I mean, Google it. From the first picture of Kornati islands, you'll probably be booking your holiday there. Me too.
For more information visit:
My bucket list for this Summer is almost ready. If you have visited one of these islands and have some recommendations, feel free to drop me a line. I'm listening!